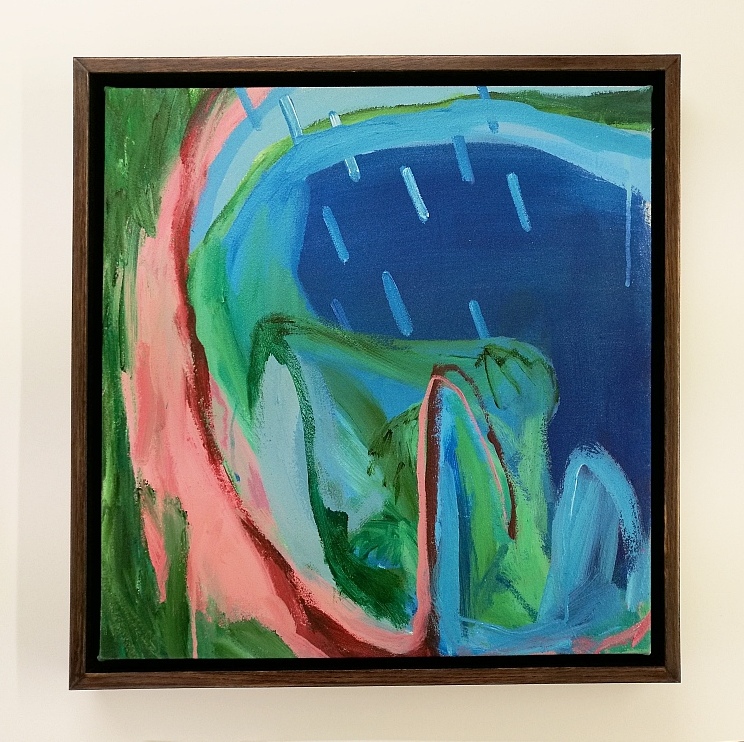 "Colour Motion" is a selection of works completed over the last two years. This exhibition has paintings from three series of works "Picnic", "Linescape" and "Estuaries movement" My work is based on different elements of the landscape and I have drawn upon this as the inspiration for my studies and practice. I play with abstract shapes, the relationship between natural and geometric shapes, the study of colour and composition, sensations and memories.
 "Picnic" is based on the images that this word can convey to us, these paintings bring together different elements such as colour, landscape, shapes and composition and seek to experiment with each of these elements.
 "Linescape" is a series of works that show the relationship between landscapes within urban spaces. It is based on the traditional idea of landscape painting, but in this case, it is interrupted by geometric elements or masses of paint. 
"Estuaries Movements" Recently, I have worked on movement and communication found in river estuaries. Drawing on my relationship with the geography of North Devon, I have tried to capture the changes in colour, shape, light, and life as the water moves, transforming the ever-changing landscapes around the Rivers Taw and Torridge.